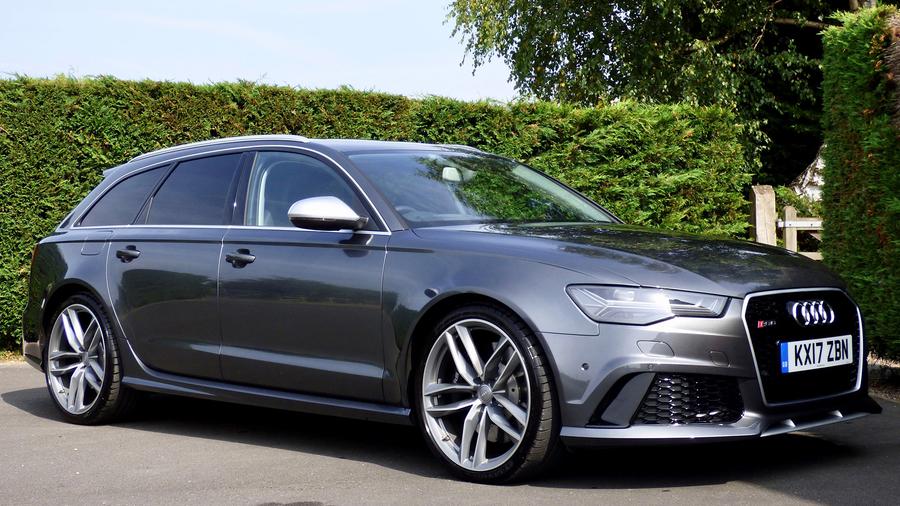 The Set Up
Auto Trader is currently undergoing a fascinating transformation, changing how it chooses suppliers to work with, with far reaching effects on management, procurement, purchasing and even compliance. At the heart of the change is an understanding that the best people to make infrastructure decisions are the people that do the technical work – namely software developers. The company's experiences in choosing Stripe as its new payments platform – based on building working prototypes in workshops, in collaboration with internal developers – rather than traditional RFP processes – is set to become the norm at the firm.
At RedMonk we can call software developers the New Kingmakers, because of their growing influence in platform selection. The Auto Trader experience is a great case study for how things are changing in the industry, and how companies can make better business decisions if they better respond to the needs of their engineers and operations staffs.
But first a little history.
History and Business Context
Auto Trader Group plc is the UK's largest digital automotive marketplace for new and used cars. It was founded in 1975 as a print magazine featuring classified advertisements.
Autotrader.co.uk launched in 1996 allowing users to buy or sell a car online. In June 2013 Auto Trader printed the last paper editions of the magazine, to focus solely on digital products. Auto Trader Group IPOd in 2015 with a market cap of around £2bn. 2017 revenues were £311.4 million. CEO Trevor Mather is steeped in software development culture, having joined Auto Trader from Thoughtworks, where he was CEO from 2002 to 2013.
Autotrader supports 13k car retailers, with 14m people a month visiting the website. The company has major ambitions to continue to grow and thrive as a fully digital business, selling a range of transaction services.
It needed a new payment provider that could respond more quickly to change than its existing supplier. The workshops were run by David Coleman-Jones, Product & Service Leader at Auto Trader UK. The idea was to foster collaboration between developers, prospects, lines of business with clear outputs.
"We've done supplier hacks a couple of times since. This was the first and most successful one, however, with something that made an impact, and it is something so important to us. We're selecting a payment partner for the next big move in our business".
Support also came from the very top, which is crucial in an exercise in this kind. According to Coleman-Jones, CEO Mather made videos about new approaches and "brought the mission to life for the organisation".
So what did the workshops look like?
The Process
After initially considering 8 vendors, Auto Trader whittled it down to 3 for the hack itself. Auto Trader gave potential vendors a presentation three weeks before – explaining what was expected and what level of custom build would be required.
Scoring was based on axes including:
Innovation – "ideas to drive the business forward"
Cultural fit – " it's about work ethic and asking quality questions."
Credibility of ideas – "showing the vendors understands the proposal"
Scalability and continuous value – "working practices and internet scale"
"The goal was to find a vendor that would be fit for purpose for the next stage of Auto Trader's growth. It was a clear task with a big goal. We wanted to know if we could work with a a payment partner and would they add value. We wanted to know – are they capable of acting as a partner, or are they just about payments?"
Four different customer journeys were on the table.
Consumer buying from retailer
Trade to trade
Consumers to consumers
Consumer selling to retailer
Coleman-Jones said:
"I was the business owner. There were fifteen people from the vendor side. We stuck them all in a room together. These are payment providers that probably come across each other quite a lot. but not like this. You could cut the atmosphere with a knife."
The idea was to avoid a show and tell, the usual sales-based dog and pony show. Once the 30 minute brief was presented – that is, which customer journey the team would be working on – each team had separate rooms to work. First though the vendors were given an office tour. They could meet the infrastructure teams, the sales teams, they could go and meet them and see how they work.
This approach is particularly notable because Auto Trader didn't only drive collaboration between vendors and IT, but also vendors and the business. From RedMonk's perspective this fostering of cross functional collaboration is one of the most exciting aspects of the workshop process.
Vendors were explicitly told they could leave and talk to people on the office floor any time they wanted. Of course when you're under time pressure that can be hard, but if you're trying to model a customer journey in an application it makes so much sense.
The Auto Trader panel of 10 people of consisted of a mix of developers and product people- there were five developers, 3 of which tech leads running a team of developers. Others included one retail and consumer director, a service background manager and program managers. The Auto Trader team wanted to see how the vendors worked with their teams. There was one Auto Trader developer with each team, with the others and and the product staff floating between them. The development rooms had whiteboards. They had 5 hours to build something.
Auto Trader opened up any necessary ports, but the idea was to see effective hacks – for example guiding the user, Lisa, through the purchase of a car.
Day Two was about:
"Show us what you built, how you thought about the challenge. The idea was to see how far you could get."
The Results – Stripe Nailed It, "Developer Friendly" as the key criteria
All 5 Autotrader groups said, hands down, that they wanted to work with Stripe, largely because it was so developer-friendly. It took Stripe 45 minutes and they had finished the first challenge. They then moved on to the next ones.
The cons with the other vendors were, for example, the ability to move quickly with code
"One was writing XML, and said wow this is hard, and barely got a button on the page."
Another vendor claimed they were agile, said Coleman-Jones:
"They may have been wearing agile t-shirts, but they really weren't."
One of the companies didn't build anything on the day. One knew the industry inside out and could offer strategic knowledge, but in terms of the front end experience, it had little to offer.
The Stripe advantage was very clear. When Coleman-Jones looked at the measurement criteria he said it all fed back into how Stripe was developer friendly.
Can you drop this into a current system? It's easy to do if you're v dev friendly
How much custom build is required? it's easy because… you're v dev friendly
Cultural fit it's about being able to collaborate. "For us because half of our people in the process were developers it just made sense"
"If the spine of your organisation is built on great docs and great SDKs our developers are going to lap that up."
Why being Developer Friendly matters
Coleman-Jones said:
"With traditional RFPs you can select a vendor, and devs can say it's horrific. But if you have the developers in the process they say. I will start working with them tomorrow. It means buy in for a project. If i am Trevor Mathers the CEO I want buy in. I want the people that do the work to enjoy working with them. If that's the case you're on to a winner from day one. After the workshop everyone was saying When can we get started? We're ready to go. Our designers were asking Stripe for wireframes and sample integrations."
"You're cutting through all the crap you have with a vendor that doesn't think developer friendly"
"You can just Google Stripe's doc. I have been able to grab stuff out of their docs to help business leaders, even though i am not a developer."
He explained that while he had sympathy for the "huge predicament" the existing supplier is in, Auto Trader UK needs someone that moves far more quickly.
A new Procurement Process
Coleman-Jones did a review of the outputs and the process to 50 people, including Mathers and other executives. It was so successful that he didn't just announce Stripe would be the new payment provider, but he argued.
"Why don't we do this with everything, rather than RFPs?
The company is now replicating the process to choose a new monitoring vendor for Auto Trader UK.
"We didn't ask questions we just said come and work with us over 3 weeks."
It goes with the culture we're trying to establish, to get rid of unnecessary management layers, pushing decision-making out to the people that do the work
Compliance and developer choices
Security was one of Auto Trader's biggest concerns in changing platforms from its incumbent supplier but it turned out to be less of an issue than expected. During the initial 3 week process Stripe spent one hour on the phone with the compliance director, then once it was selected, Coleman-Jones organised a security review, with all parties involved. Stripe sent a team to answer all compliance related questions – every department that touched security or regulations had an hour to grill Stripe.
Stripe passed with flying colours in terms of its identity and fraud detection functionality. So much so, that Auto Trader was able to remove some fraud checks and make it easier for customers to buy cars from the site. After some initial doubt the compliance team is completely happy with the choice. Again, support from Mathers was important in helping overcome objections.
In Summary
Auto Trader is a fascinating organisation, and is emerging as a tech leader in the UK, which helps with both functional development, but also areas such as hiring. It is establishing new developer friendly working practices, which allow engineers to make a real impact on the business. Engineering cultures now touches all facets of the business. It wants to work with vendors across organisational boundaries, using agile and open source practices.
For Stripe the news is all good. It has industry leading documentation, great SDKs, APIs that are so clear as contracts they're close to human readable. It also has a really effective pre-sales team of engineers, that can build proof of concept applications in a fraction of the time its competitors can. As more companies adopt strategies for IT procurement akin to Auto Traders it's going to be even more well placed. It has a business strategy that spans both New Kingmakers and C-Level executives.
Auto Trader understands the value of the New Kingmakers and is retooling accordingly. Related  – shares in the compant have risen nearly 80% since Auto Trader listed in 2015.
Related 
how @AutoTrader_UK uses Elastic for logging, as it migrates to @googlecloud running Kubernetes https://t.co/87XJp2o9LD

— Kmonkchips (@monkchips) August 2, 2018
this company is doing a bunch of cool stuff, and explaining how and why. How about Airflow, with AWS Lambdas for redundancy in monitoring its data lake? https://t.co/tR4m9yVWb4 python, terraform, cloudwatch, s3. interesting given the statement of direction moving to @googlecloud

— Kmonkchips (@monkchips) August 2, 2018
disclosure: Stripe is a RedMonk subscription client but didn't pay for the creation of this case study
Prince Harry owns the car above, currently on sale on Autotrader.co.uk. It has 4,500 miles on the clock. He drove Meghan Markle to Pippa Middleton's wedding reception in it. You can't buy PR like that.