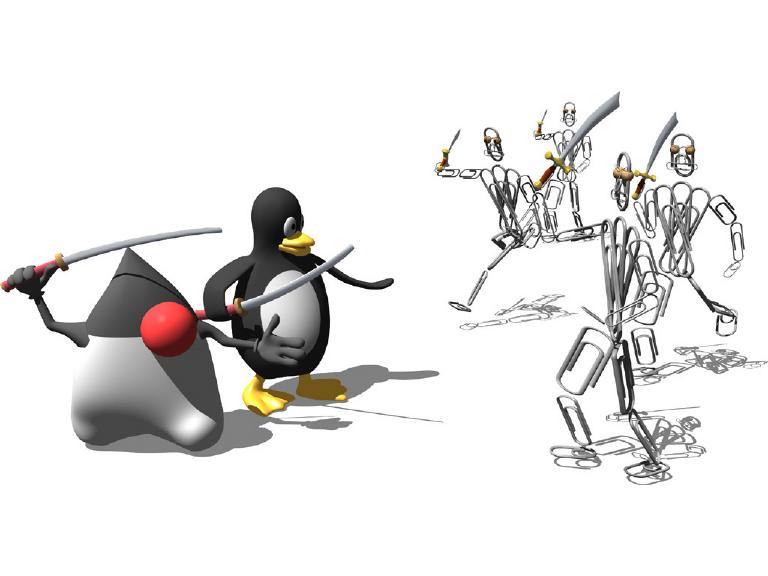 "The Future is already here. Its just unevenly distributed"
– William Gibson
"Its easy to live in the future when everyone else is living in the past"
– James Governor
Over the last couple of years I have watched as Microsoft has made real and substantive changes in its approaches and attitudes to open source software, licensing and IP protection. But every time Microsoft makes an announcement I get the same calls from the same clients and reporters, seemingly surprised that Microsoft could do such a thing. The fact is people have a view of Microsoft that is hard to change. Its a lot harder to gain a good reputation than to lose a bad one. And Microsoft, more than any other company in the industry, has been the anti-OSS lightening rod.
This is partly by its actions, and partly by its words. Steve Ballmer and Bill Gates have both talked more FUD about open source, or at least been reported doing so, than.. well, anyone else in the world I guess.
But suffice to say the facts on the ground have changed a lot and the reality is ahead of perception right now. Good work has been done, but not recognised. It might as well be so much noise from a dog whistle, going in one ear and out the other.
I think I probably freaked a few people out by how gung-ho I was a while back when I twittered announcements from OSCON concerning Microsoft's sponsorship of the Apache Software Foundation.
"Microsoft is an industry king maker and today it finally crowned open source"
While I am obviously not saying Microsoft is going to open source all of its code, or even a large proportion of it, certainly open source is now part of business as usual at Microsoft. Which brings me to Java One next week.
Microsoft is keynoting. That's right- Microsoft is to give a keynote at Java One. Now first off I have to say I have no idea what the content of the announcement will be, but I am led to believe there will be real news. This will not be a content free keynote. Given how much Microsoft and Sun have jointly invested in interoperability there hasn't been that much news.
So what could it be?
Silverlight JavaFX interoperability? Certainly Adobe is in the sights of both technologies.
Something around the Sun JVM and distribution of same? This one seems likely, given how hard Sun CEO Jonathan Schwartz has been pushing the Java distribution and volume story. IE through through the Java downloader? [nah that just crazy talk. ed.]
Azure to support Java? The spectre of Google App Engine running Java looms large. From a Microsoft perspective the last thing it wants to see is the entire Java community swanning off into the arms of Google's cloud. Enemy of my enemy and all that.
I could speculate all day. Like I say – I don't know what the announcement will be. But I won't be surprised by it. Even if Microsoft is contributing some source code to Sun and its Java stack.
update: It wouldn't be Java related per se, but this speculation has it that we could see news about Microsoft's Geneva Identity and Sun OpenSSO.
disclosure: Microsoft and Sun are both clients. I will be at Java One, with Sun paying my T&E, so I will know more next week and report back to you, friends.
Not sure how the illustration suits the story, but its great, so I used it.