A VC: Pandora vs Last.fm (continued)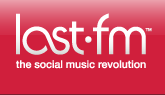 Fred Wilson is one of the smartest bloggers on my list (that's very high praise). He is a VC and believes in (and so invests in) all the right things-open data, no DRM, freemium business models, great music as a way of life, social software. He funded my favourite service, del.cio.us. His blog is great, most notably because of the extremely high quality of the commenters he has there. I would kill for more comments… .but he has serious mojo…
Anyway – one of things that marks him out is that he not only talks about investment but other things too – in particular he listens to a ton of new music – and writes about it accordingly. He is a specialist generalist with a VC on the side…
The reason I am calling him out is because I thought he might be interested in my decision to establish dorktunes, RedMonk's new last.fm group. Its going well – its not exactly hypergrowth but now we have 25 people, friends of an industry analyst firm, that are all contributing to a pool of music metadata. Most are in the UK, and US. The last.fm provides some limited demographic information, which is nice.
I don't know where I am going with this – but some of our network have already come back and said how much they were enjoying the song "selections". We all seem to have pretty eclectic taste so its quite a mixed bag.
RedMonk Radio is the name of our podcast show, while dorktunes is an aggregation of the music our community plays. I would like to see them the two converge somehow, so I will have to think about that.
The dorktunes idea came to me when I saw that an entire BBC radio show was being declared via the audioscrobbler minimusicpublisher.
You could argue why would you want to take music suggestions from a bunch of people that talk to industry analysts. But I doubt Fred would. He might even do something similar with his own demographic.
Its like the Long Tail of a Butterfly's wing, in the spirals of metadata flow here: I am listening to new music discovered through a community, and as I listen to it, that fact is fed back into the network, therefore reinforcing the tracks playedness on dorktunes.
Why is an industry analyst playing around with this? Because we're all media companies now. Music brings people together – and the people at dorktunes are mostly the people that make us smart, the kind of people whose blogs we read or hang out on our irc channel. Our peer readers, our collaborators, our scaled IQ.
What's wrong with sharing music in the office? Its just a very distributed office… that spans organisations and continents.
We need to start doing more on Forums and so on. But its a start.
If you dont know what last.fm is please see the previous link.
So this post is an invitation to Fred, but also very much to any other Friends of RedMonk or monkchips reading this.