We only have 12 members so far,
but there is already some great music taste being aggregated.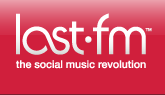 Listen here.
Join here.
Its great to just fire up the player and see what's up. I am learning from my community- a few nice finds already, and we've only been going since Friday.
Please join my tag gardening experiment. You might even find some new music you wouldn't otherwise. How about the Turin Brakes or Editors?
I am in Poland today, in Krakow, looking forward to checking out the old town tonight after the IBM meetup in the hotel bar. Its an IBM Global Services event. Of which more tomorrow.